Your goal is finish a course using an orange cube.
The commands are very simple: touching the screen the cube jump and avoid obstacles.
If you die, you have to start the game from beginning. Also you can use checkpoints in training mode.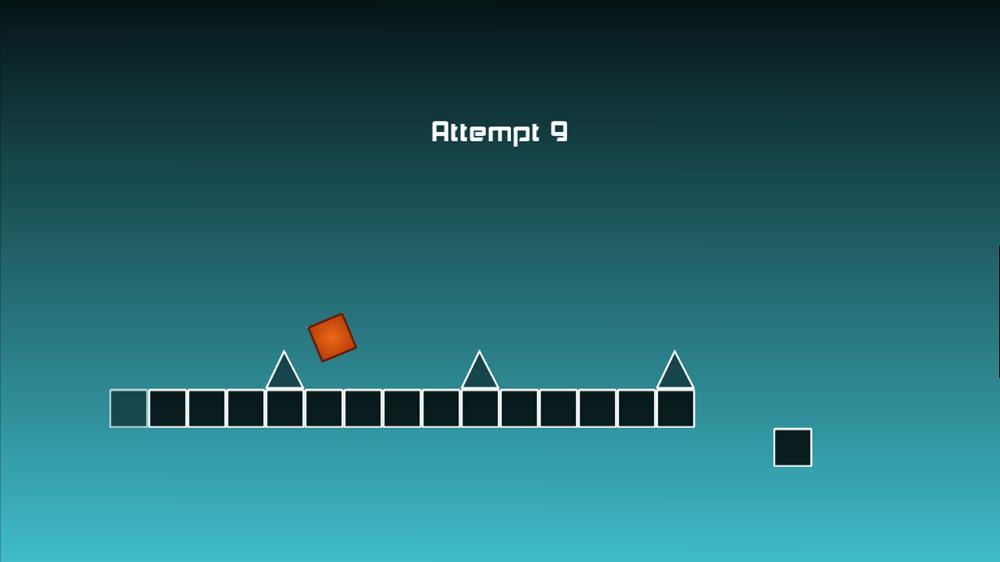 The
particularity of this game is the soundrack, every level have his awesome song.
You should try it, this game is very addictive trust me!
Also if you like the soundtack, you can download the songs at the official website: